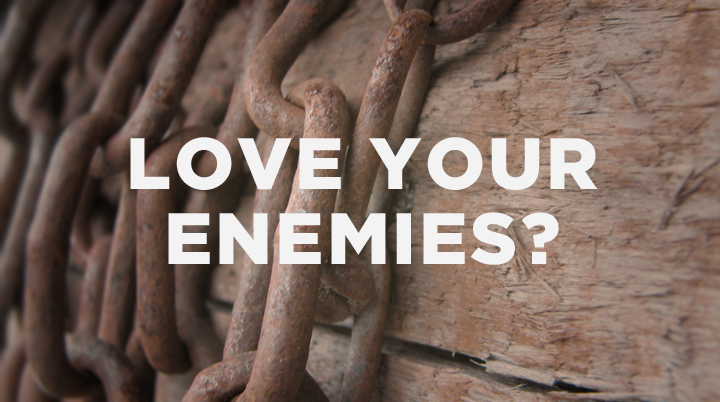 Paul writes to the people of Rome:
For if while we were enemies we were reconciled to God by the death of his Son, much more, now that we are reconciled, shall we be saved by his life. (Romans 5:10, English Standard Version)
It's hard to remember that all of us began life, and lived our lives until we began following Jesus, as enemies of God. This is a helpful reminder as we listen to this sermon of Jesus, where he commands us to "Love Your Enemies."
[vimeo=59928720]
In the sermon on the plain, Jesus preaches, with painstaking detail and yet simple language, the necessity that his followers must love their enemies. And before you object, pay close attention to his conclusion - such love and subsequent behavior is rooted in the very character of God.