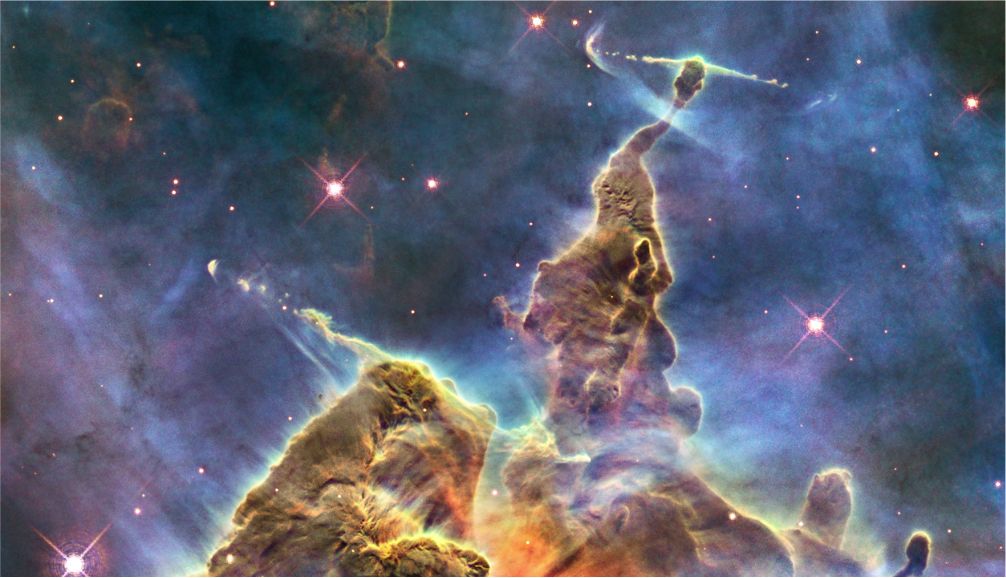 This last Sunday we spent time in our morning service working through Luke 4:31-44. It is a remarkable story of a very full day of ministry for Jesus:
He preaches his heart out in the Sunday service (actually, it was Saturday, but it parallels what Sunday is for us);
people are astonished at his teaching and marvel at his words;
he casts out a demon that hollers at him in the middle of the sermon;
people observe and exclaim over the power of his word that possesses authority;
after church, he heads for Sunday lunch and relaxing at Peter's place, and there heals Peter's mother-in-law from a great illness;
and on Sunday night, crowds of those with various diseases and possessed by demons come to the house, and he heals every one of them, personally laying his hands on each person.
The next morning, while just trying to get some time alone with the Father to refresh and recharge, the people seek him out and lay hands on him to try and get him to stay. His response is a declaration of his life's purpose:
"I must preach the Good News of the Kingdom of God in other towns, too, because that is why I was sent. So he continued to travel around, preaching in synagogues throughout Judea." (Luke 4:43-44)
The news about Jesus is spreading. This man's words - in the form of teaching and preaching, and in the form of freeing from oppression and healing from disease - produce wonder and amazement. This man's words contain power and authority. And the response of the people is that they want him to stay. They lay hands on him and try to force him to stay.
But Jesus is a man on a mission. He didn't come just for the people of Capernaum. They have misunderstood the nature and scope of his ministry. You see, Jesus was sent for a larger purpose.
And now, at this point in the story, with our minds filled with vivid illustrations of his power, with our ears reverberating with the declaration of his mission, Luke turns our attention to Jesus' next move. Jesus is going to enlist men to help him.
Before you continue reading this post, read through (slowly) Luke 4:42-5:11.
This coming Sunday, we will walk our way carefully and slowly through this arresting story, in which the highlight is Jesus setting his sights on Peter's heart and his whole life. There is much to see and say, which must be said then, and not in this article. But let me say this much - I believe that what changes the direction and trajectory of Peter's life is an awe-filled encounter with Jesus Christ.
awe. /ô/  noun: A feeling of reverential respect mixed with fear or wonder.    verb: Inspire with awe.  synonyms: fear - reverence - dread - fright -  - terror.
Paul Tripp, in a recent article, talks about the importance of the "awe of God," detailing its function in the life of the Christian:
Now, what does this functionally look like for me? Well, it should be the thing that in some way motivates everything I do and say.

Awe of God should be the reason I do what I do with my thoughts. It should be the reason I desire what I desire.

Awe of God should be the reason I treat my wife the way I do and parent my children in the manner I do. It should shape and motivate my relationship with my extended family and neighbors

Awe of God should be the reason I function the way I do at my job or handle my finances the way I do. It should structure the way I think about physical possession and personal position and power.

Awe of God should give direction to the way I live as a citizen of the wider community. It should form the way that I think about myself and my expectations of others.

Awe of God should lift me out of my darkest moments of discouragement and be the source of my most exuberant celebrations.

Awe of God should make me more self-aware and more mournful of my sin while it makes me more patient with and tender toward the weaknesses of others. It should give me courage I would have no other way and wisdom to know when I am out of my league.

Missions and evangelism must be awe-driven. Remember, Paul argues that this is the reason for the cross. He says that Jesus came so that "those who live might no longer live for themselves but for him who for their sake died and was raised" (2 Cor. 5:15).
I fear that many of us have lost a proper awe of God, and his Son, Jesus Christ. We should regularly fall on our knees before Jesus and declare (because we rightly see and know him), "Depart from me, I am a sinful man, O Lord!" Ours should be a life of repentance and obedience (following). Instead, I think that we often - by our actions - trivialize, miniaturize, marginalize, and domesticize Jesus. Again, Paul Tripp:
The spiritual danger here is that, when awe of God is absent, it is quickly replaced by our awe of ourselves. If you are not living for God, the only alternative is to live for yourself. So a central ministry of the church must be to do anything it can to be used of God to turn people back to the one thing for which they were created: to live in a sturdy, joyful, faithful awe of God.
Beloved, this Sunday I believe God means to use this text, this story of Jesus, preached in the corporate gathering of our church to turn people back to an awe-filled, laying-ourselves-down, advancing-the-kingdom-of-God life.
May it be so, for the glory of God and the joy of the nations.
"Between Sundays" is a weekly e-letter written mainly for the people of Calvary Community Church, but that I hope will be a blessing to the readers of this little blog.